Recently, the Weite brand WTL-A700 rated capacity indicator system eqiupped for Zhoushan Pacific Shipyard  level luffing crane has been successfully accepted and put into use after a series of complicated and orderly debugging.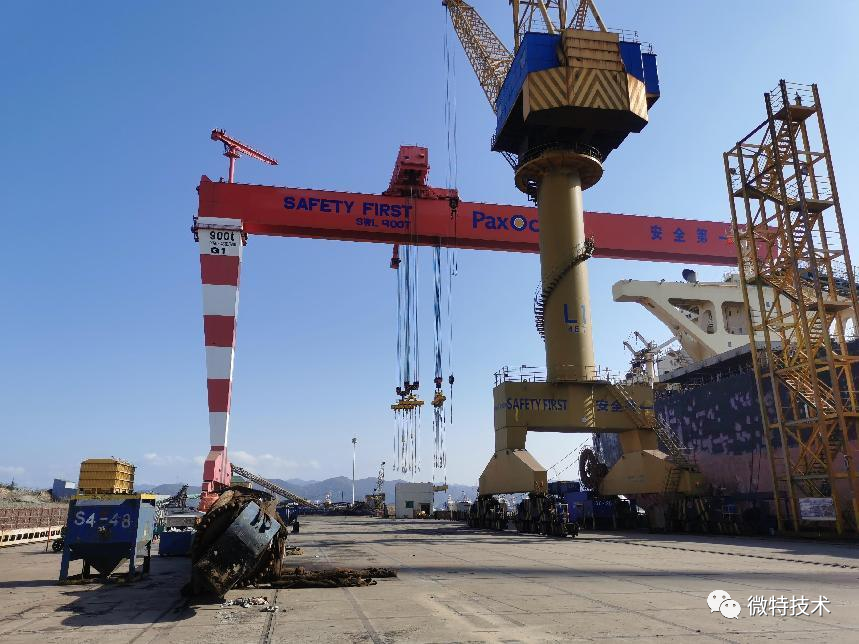 Zhoushan Pacific Shipyard
Pacific Ocean Engineering (Zhoushan) Co., Ltd. was established in October 2006. The shipyard is located in Changbai Island, Zhoushan, Zhejiang, China. The total investment is about 250 million US dollars. The shipyard is designed to repair, build and refit various special offshore engineering drilling platforms and ships. The shipyard has two large docks: the central dock and the west port. With these two large docks, the shipyard can undertake ships of different sizes and types. The construction and assembly area totals 89,000 square meters and is equipped with heavy-duty portal cranes and gantry cranes to provide a wider range of manufacturing services.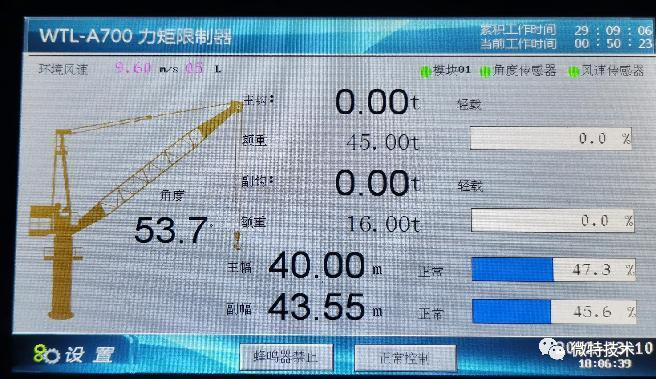 System main interface
Weite WTL-A700 automatic safe load indicator system improves hoisting efficiency with simple and convenient operation, visual supervision, abnormal early warning and alarm functions to ensure the safety and reliability of hoisting equipment. At the same time, WTL-A700 torque limiter can also be customized according to different types of lifting equipment and working environment to meet different user needs.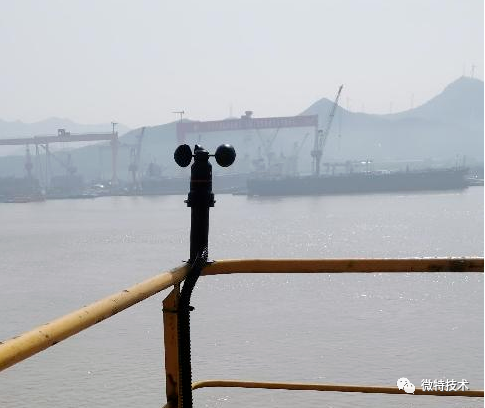 Anemometer installation
Three advantages of WTL-A700 lsi safe load indicator:
Super applicability: the type test qualification reaches 24200T•m, the control output can be expanded to 24 channels at most, and it supports the expansion and customization of various special functions. It can meet the multi-hook moment safety protection and additional management functions of various large floating cranes, crawler cranes, portal cranes and other lifting equipment.
Stable and reliable: Offshore platform cranes are often used as products to adapt to various harsh environments. Routine strict multi-layer instrument testing, multi-layer quality control personnel test before leaving the factory. Large domestic and foreign users have their own inventory standing products.
Excellent appearance design: dynamic simulation shows the working status of the equipment, which is real and intuitive; it can be connected to industrial automation equipment such as PLC, intelligent instrument, board, module, inverter, etc., which is convenient for expansion; supports data backup and multi-level password protection functions, and supports black box fault recording function, support SD card data export, etc.
As the leader of the crane safety monitoring and management system brand, Weite has been committed to providing customers with valuable products and services. We hope to reduce the crane safety accident rate through our products and provide customers with more reliable safety management solutions.