Description
Deck Crane/Ship Vessel Crane Safe Load Indicator System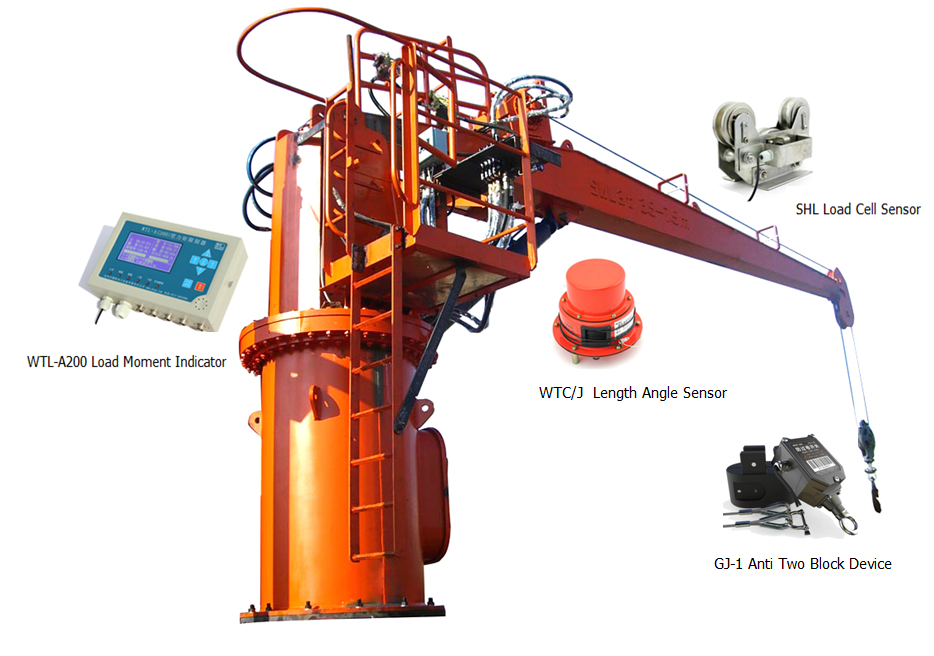 Deck Crane also called Ship crane and Marine crane. It is a large deck equipment on board. It is a kind of equipment for loading and unloading cargo on ships. Hydraulic crane crane is a commonly used one on ships. A variety of loading and unloading equipment.
This crane has a compact structure, so that the ship has more deck area available, and it has less impact on the line of sight on the bridge. The deck crane is easy to operate, high in loading and unloading efficiency, and flexible in maneuvering.
Various types of hydraulic crane cranes used on ships of major shipping companies in my country exceed 1,000 units, and more than 500 hydraulic crane cranes on ships belonging to COSCO Group. The hydraulic deck crane is a kind of high-tech electric, hydraulic and mechanical integrated ship loading equipment. The load moment indicator safety protection device of marine cranes is neccessary.
WTL-A 200  Load Moment Indicator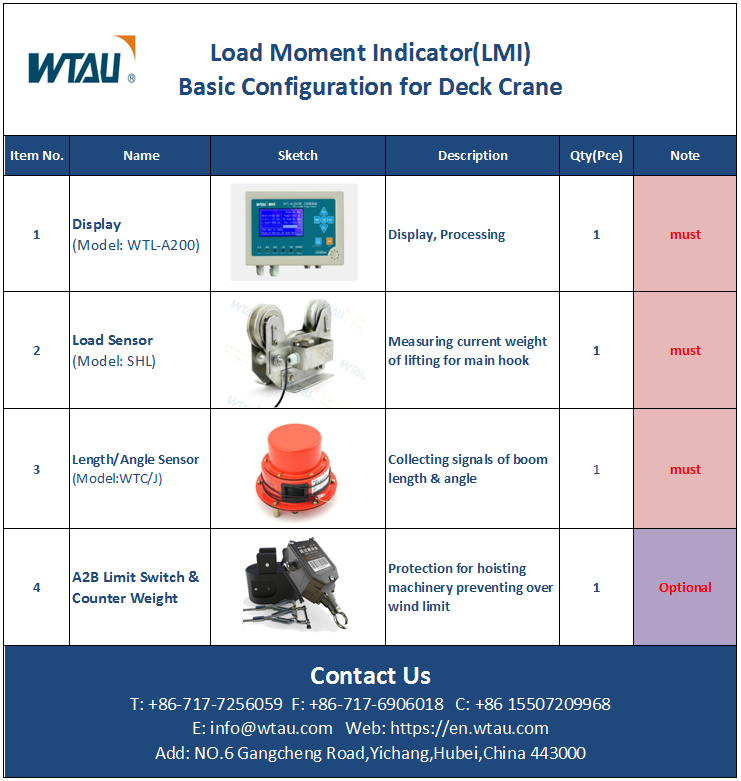 When the crane is working, it is necessary to frequently change the working conditions to carry out the lifting operation according to the actual situation on the site, such as changing the lifting angle (range), the length of the lifting arm, etc., and the maximum rated lifting weight and work that can be lifted under different working conditions parameters The maximum and minimum amplitudes are different. Therefore, a set of devices is required to comprehensively monitor and judge the above parameters, and give instructions on the working status of the crane such as normal work, full load, overload, amplitude over-limit, and amplitude over-low limit. Control to ensure the normal operation of lifting machinery.
WTL-A200 Load Moment Indicator is a safety protection device for hoisting machinery in response to the above requirements. In the "GBl2602-2009 Safety Technical Specification for Overload Protection of Lifting Machinery" formally promulgated by the State Technical Supervision Bureau, clear requirements are placed on the equipment and technical performance of crane safe  load  indicator system .
Application Cases