Description
   Offshore Crane Safe Load Moment Indicator System(SLI)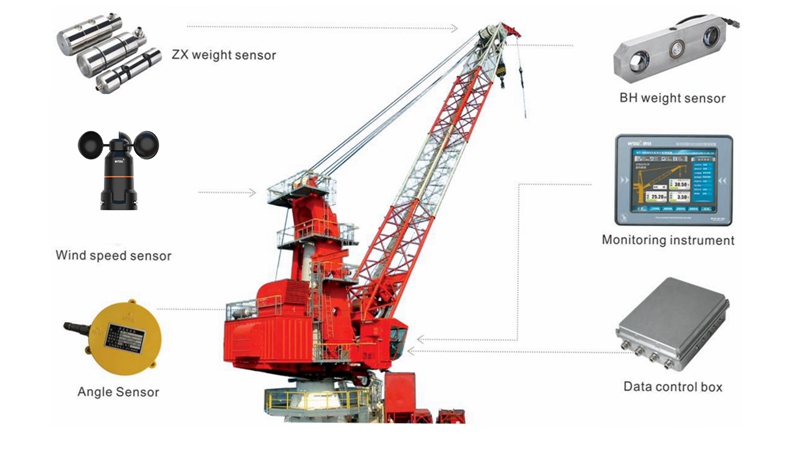 While the WT-W650V3 load  moment  indicator  working,  it  will  detected  the  various working parameter(weight  signal,angle signal)  by relative sensors,
after signal processing then send to the motherboard, and then through the A/D conversion converts the  signal to the digital  quantity  of  CPU.
Generally Speaking, after fixing all the  sensors, connect the  signal wires to  the driver cab,enter  into  the  Master  control  cabinet.  Then  through  the  master
control cabinet connect the signal cable to the Instrument Host,The instrument adopts R232 communication between  host,Instrument  finish  the  display  and
debugging  work.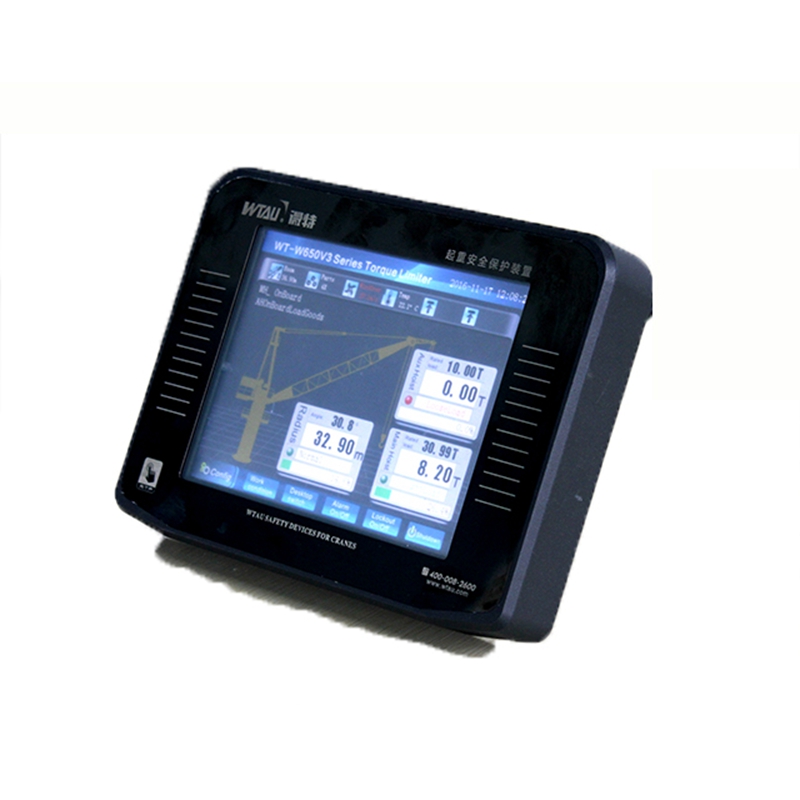 Offshore/Marine Crane safe load indicator system  WT-W650V3  Components
No
Model
Description
Working  Temperature
1
WT-W650V3  Display
8-inches  Liquid  crystal display  with    black  box function  (DC12V)
-30℃~+70℃
2
WT-W650V3  Main Engine
Data Control box(DC24V&AC220V)
-30℃~+70℃
3
Load  Cell  for    Main  hook
BH Type
-30℃~+70℃
4
Load  Cell  for    Auxiliary hook
ZX Type
-30℃~+70℃
5
JD-180  Angle  Sensor
Angle  sensors
-30℃~+70℃
6
WS-GJ-1  limit  switch
Voltage:12V-380V,Current:5A
-30℃~+70℃
7
Anemometer  WS-FSY-1
Anemometer
-30℃~+70℃
8
Program  Software
This  program    software will  be  produced    depend  on the  crane    Load Chart
Main Parameters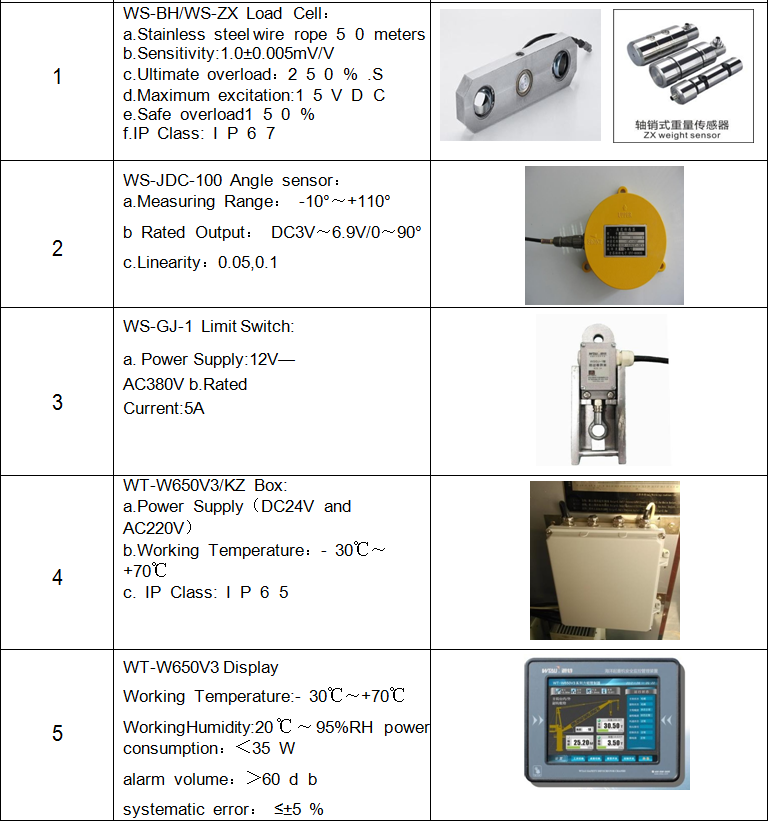 Application Cases