Description
Overload Limiter System for Gantry Crane/Overhead Crane/Eot Crane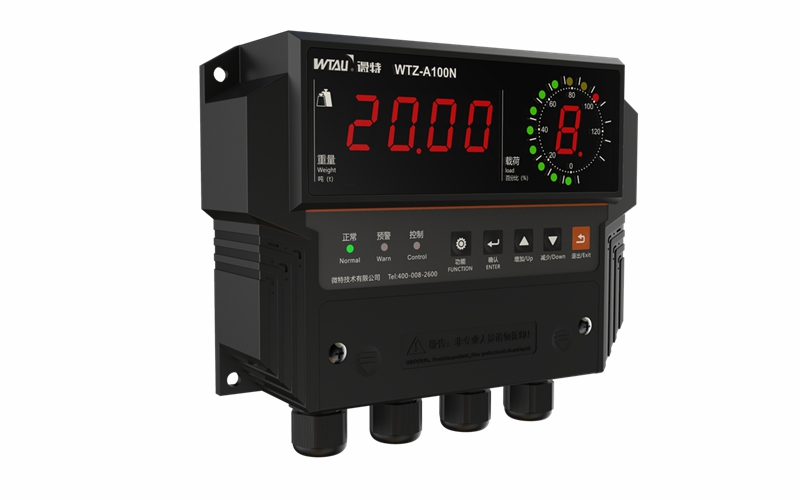 WTZ-A100N Overload Limiter is a new type of smart weigh overload protector, which measures the changes of the weight of the loaded goods by apreset  weight sensor and displays the actual load instantly on the display instrument. When the load reaches the given point of rated load, the acousto-optic alarm of the hoisting weight limiter will be triggered, with the switching value output displayed. The whole system is composed of load sensor, connecting cable, microcomputer host and so on.
The device is designed and manufactured in accordance with requirements of GB 12602-2009 "Lifting Machinery Overload Protection Devices" and GB / T 3811-
2008 "Crane Design Specification".
Overload limiter introduction
Overload limiter for material handling equipment is the necessary device to prevent crane accidents caused by dangerous operation of lifting weight exceeding the rated lifting capacity of the material handling equipment. The overload limiter contributes greatly to the safety of lifting equipment and operation staffs.
Components of overload limiter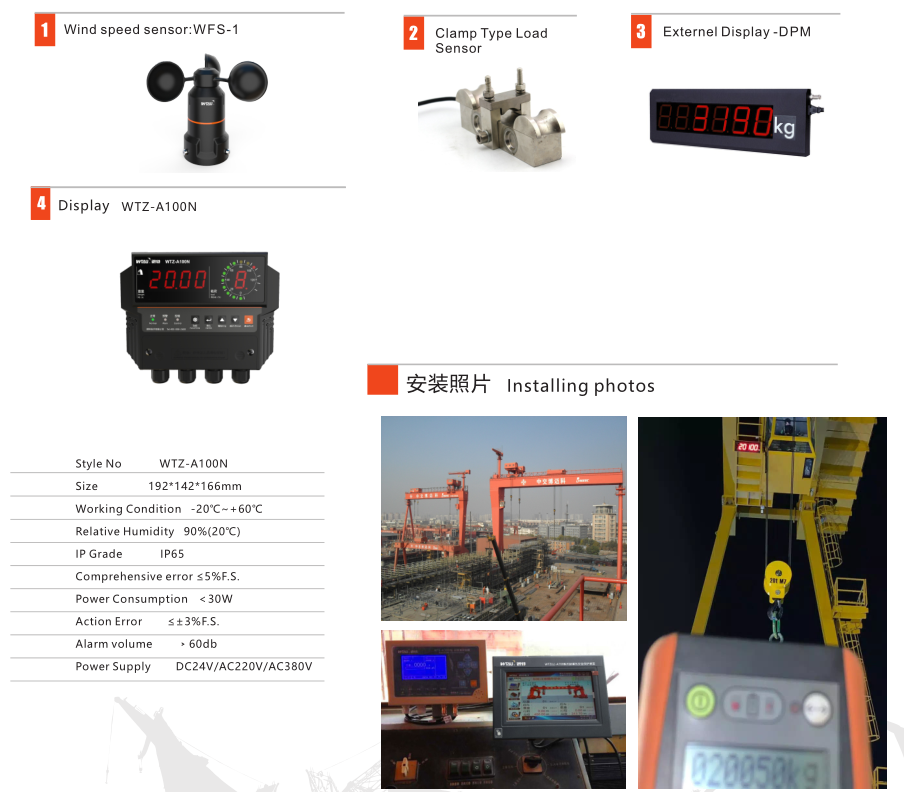 Work principle of overload limiter
How does the weight overload limiter work? Generally, during crane operation, the sensor deformation transforms loads weight into electric signal which will be amplified through computing, and then the loads weight will be calculated out and displayed. When the loads weight reached 90% of the rated weight, warning
signal will be emitted. And the power source of material handling equipment will be cut off when loads weight exceeds that of the rated to ensure the safety operation of the equipment and operators.
Applications of overload limiter
Overload limiter is widely used on cranes and hoists. Generally, the overload limiter takes force from crane lifting mechanism, sends feedbacks to the instrument by
collecting, calculating, contrasting and judging and finally displays the current weight and indicates the corresponding condition. When the load exceeds the rated
weight, lifting circuit of crane hook will be cut off immediately to keep the crane and operator from dangers.
Project Case