Description
Load Moment Indicator for Tower Crane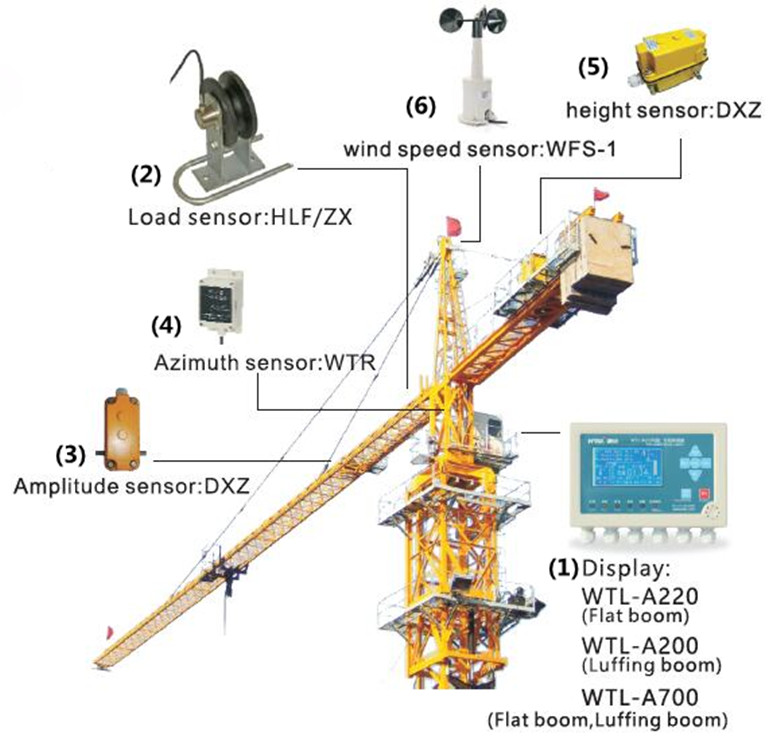 WTL-A220 Load Moment Indicator is a new type of smart weigh overload protector, which measures the changes of the weight of the loaded goods by a preset weight sensor and displays the actual load instantly on the display instrument. When the load reaches the given point of rated load, the acousto-optic alarm of the hoisting weight limiter will be triggered, with the switching value output displayed. The whole system is composed of sensor, connecting cable, microcomputer host and so on.
The device is designed and manufactured in accordance with requirements of GB 12602-2009 "Lifting Machinery Overload Protection Devices" and GB / T 3811-2008 "Crane Design Specification". With reasonable layout, easy installation, simple operation, WTL–A220 Load Moment Indicator works well with high accuracy and other advantages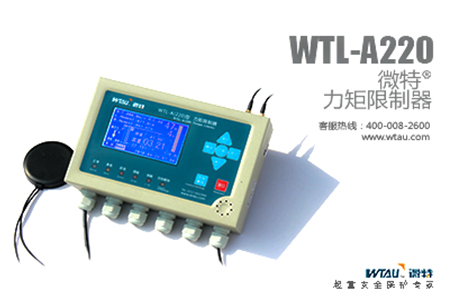 INSTALLATIONS
◆ Weight Measurement Range: 0T~400T.
◆ Resolving Ability: 0.1T.
◆ Synthetic Errors: ≤5%F.S.
◆ Equipped with Output Interface RS485.
◆ Working Condition: -20℃~60℃.
◆ Relative Moisture under Working Condition: 90%RH(20℃).
◆ Working Voltage: AC220V±25%.
◆ Preset Output Contact Capacity: AC220V 7A.
◆ IP Grade: weight sensor with IP68; Monitor with IP64.
Installation Cases