Description
Wireless Load Moment Indicator System for Pipelayer
WT – W330V load moment indicator is WTAU production for crane safety protection , mainly used  for real-time monitoring and alarm of crane running state, banned the cranerun under dangerous status . In the process of the operation of the crane, through real-time monitoring of safety production of the crane, risk early warning and banned towards dangerous operation, this product can effectively improve crane safety in the process of use.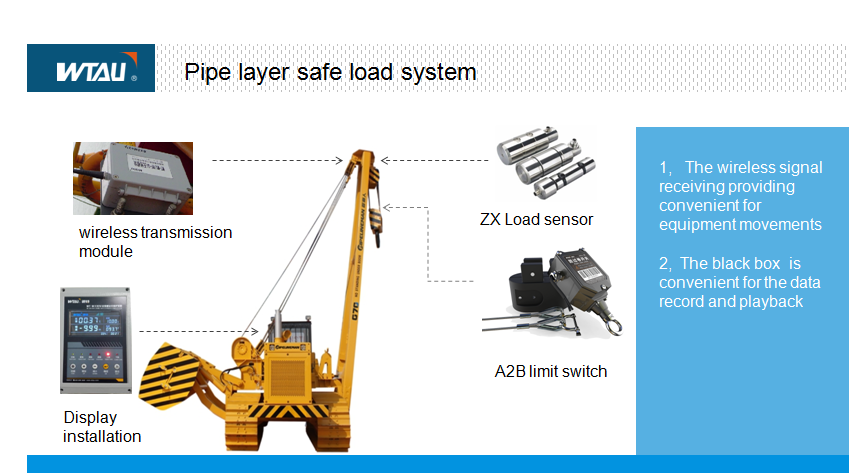 Main Technical Parameter
Item
Technical   parameter
Measuring range
0   ~ +99.99T or 0~999.9T
Resolution ratio
0.   1T
Comprehensive precision
±5%(F.S.)
 Working voltage
DC24±10%
AC220V
AC380V
Environment temperature
-20℃~ +60℃
Relative humidity
95%(25℃)
Action error
<±3%(F.S.)
Relay contact capacity
220VAC   7A
Load sensor IP grade
IP66
Wireless module IP grade
IP65
Display IP grade
IP66
Setting mode
Manual   preset weight, angle
Outside dimensions(excluding support)
(L*W*H)   230*150*74mm
Application Case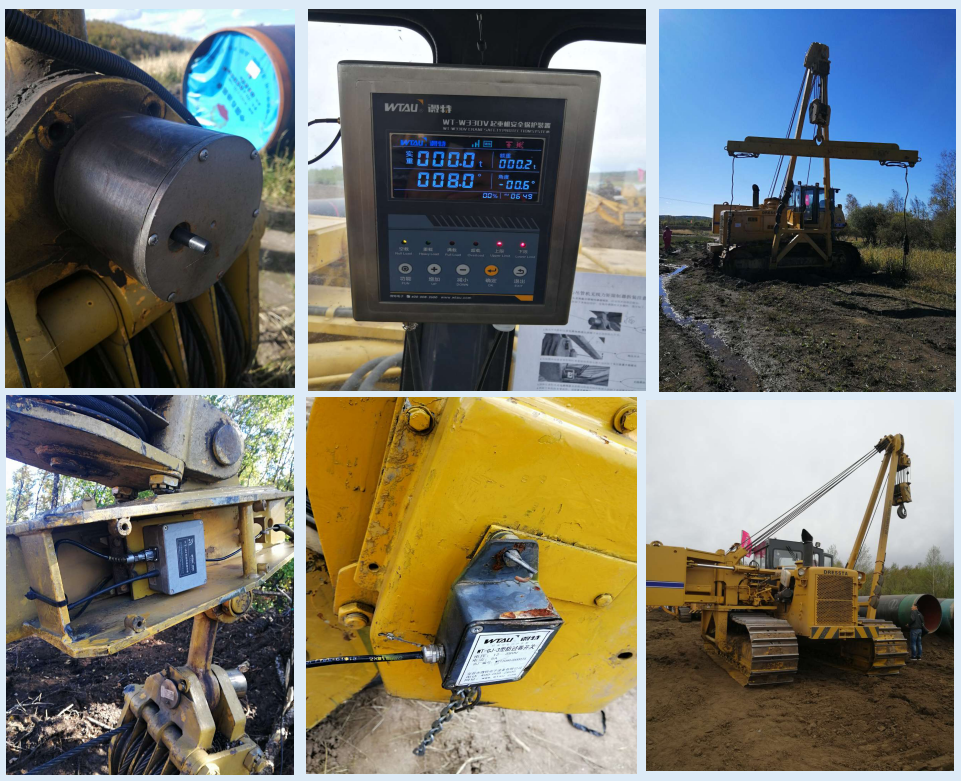 How Does the wireless pipelayer load moment indicator system working?
In case of overloading, the sound-light alarm of the load indicator will be triggered and signals will be sent out. Together with the Peripheral Control Circuit of the crane, it stops the  crane from moving towards dangerous directions (for instance, lifting the hook). Operators should first and foremost reduce the weight or move the crane towards safety directions  (for instance, lower down the hook) until the alarm stops. Then, proceed to further operations of the crane.